Heart Rate
These products display or monitor heart (pulse) rates for humans (and possibly other animals). All chest-worn ANT+ heart monitors should be compatible with our products. Conversely, our finger-tip or ear-clip heart rate monitors will send their data to any ANT+ heart rate display including watches and cycle computers.

ANT Wireless Pulse Oximeter. Uses ANT to transmit PPG, SpO2 ...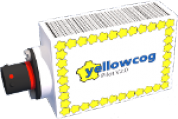 Racing Driver Vital Signs Monitoring

Vital Signs to CAN Output

The Zephyr BioHarness measures more parameters than ...

Wrist-worn heart rate sensor with BluetoothLE/BLE and ANT+ ...