Temperature
All these products capture or display temperature readings. The Havant-TeHu is a dedicated temperature and humidity sensor. The others sensors measure the temperature of the main integrated circuit so only give an approximation of ambient temperature. The Havant-Hub is a display device and does not take measurements itself.

ANT Wireless Temperature and Humidity Sensor.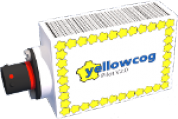 Racing Driver Vital Signs Monitoring

Vital Signs to CAN Output

The Zephyr BioHarness measures more parameters than ...