Details

GT Academy are filming this week and four of their cars contain Pilot™ devices for biometric and vital signs data collection. Just like at Le Mans earlier this year, the data is fed directly into the cars' ECUs and transmitted back to the Nismo Juke Ride. GT Academy is really an amazing project: to see these one-time-gamers turn to the track and actually out-perform veteran racers is surely proof enough but to see two GT Academy graduates (Lucas Ordoñez and Jann Mardenborough) get on the Le Mans LMP2 podium (not forgetting Michael Krumm, of course) is amazing. We're glad to be a tiny part of it.
Further Links:
Details

Marc's off to Spa Francorchamps to watch the F1 Grand Prix. Looking forward to the race and meeting up with some old and new contacts. Anyone else who would like to meet up, just drop us an email.
Details

Off to Silverstone today to collect some driver physiological data. The plan is to rig up our test subject and collect as many laps of vital signs data as we can.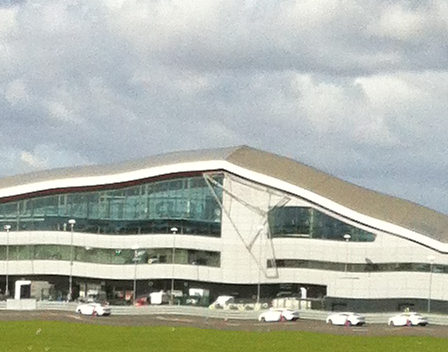 Details

Le Mans starts with one of the cars using our technology. A nerve racking moment: 24 hours of vibration, heat, rain and shocks. We have our fingers crossed and the schematics clutched to our chests. More information at a later date!
Details

The performance of our technology on "one of the Le Mans cars" was reported by the customer as "All perfect". From first meeting, through design and production to the device racing around Le Mans took 38 calendar days; we have to say it was only possible thanks to our existing library of hardware and software.
Details

Yellowcog start working with GrowthAccelerator today. Rather than re-describe what they do I will quote from their site:
"GrowthAccelerator is a unique service led by some of the country's most successful growth specialists where you'll find new connections, new routes to investment and the new ideas and strategy you'll need for your business to achieve its full potential.
A partnership between leading private sector business growth experts, Grant Thornton, Pera, Oxford Innovation and Winning Pitch and backed by Government, GrowthAccelerator will get your business to where you want it to be - faster.
GrowthAccelerator will get to the heart of the barriers that are holding your business back and help you identify the critical steps you need to take to achieve your next phase of growth – rapidly and sustainably."