ANT Wireless
ANT 2.4GHz wireless sensors

ANT Wireless Analogue Sensor. This board allows a variety ...

ANT Wireless Pulse Oximeter. Uses ANT to transmit PPG, SpO2 ...

ANT Wireless Temperature and Humidity Sensor.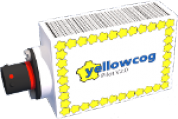 Racing Driver Vital Signs Monitoring

Vital Signs to CAN Output

Dual-mode (ANT+ and BluetoothLE/BLE) heart rate strap

Wrist-worn heart rate sensor with BluetoothLE/BLE and ANT+ ...