Bluetooth
Standard Bluetooth, Bluetooth 3, Bluetooth 4, Bluetooth Smart, Bluetooth Low Energy, BLE. There are many names but all are supported. Our equipment allows data collection from sensors and can deliver this wirelessly to phones or computers.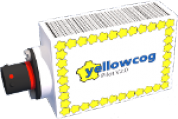 Racing Driver Vital Signs Monitoring

Vital Signs to CAN Output

The Zephyr BioHarness measures more parameters than ...

Dual-mode (ANT+ and BluetoothLE/BLE) heart rate strap

Wrist-worn heart rate sensor with BluetoothLE/BLE and ANT+ ...