Details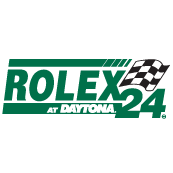 The broadcast of the Rolex 24 at Daytona International Speedway this weekend (24/25 January 2015) will include analysis of driver vital signs collected using Yellowcog's Pilot™ system.
We were at the ROAR Before the 24 at the speedway a week ago where we kitted out a car for the Rolex 24. We monitored drivers in two teams: Spirit of Daytona AKA VisitFlorida.com Racing and also Mantella Autosport. Spirit of Daytona compete in the TUDOR United SportsCar Championship with drivers Richard Westbrook (UK), Michael Valiante (Canada) and Mike Rockenfeller (Germany). Mantella Autosport compete in the Continental Tire SportsCar Challenge with drivers Martin Barkey (Canada) and Kyle Marcelli (Canada). We recorded a lot of useful driver data over the three days. It was great to be in the pit lane and see how their vital signs reacted corner by corner to the changing loads. These guys, being true athletes, also showed impressive recovery times. The system will now be used for the upcoming Rolex 24 at Daytona. As the name implies, this is a full 24-hour race under the blue skies then floodlights of the Daytona Speedway.
The TUDOR series features a range of incredible cars: Aston Martin Vantage, BMW Z4, Chevrolet Corvette, Dodge Viper, DeltaWing, Ferrari 458 and Porsche 911. Spirit of Daytona run a V8 Chevrolet Corvette Daytona Prototype, which as the photos here show is a beautiful machine. It is well worth clicking on some of the videos as the noise is more than half of its appeal.
The Continental Tire SportsCar Challenge series features cars including the Chevrolet Camaro Z/28.R (as driven by Martin and Kyle) as well as the Ford Mustang Boss 302R, Porsche 911, Nissan 370Z, Subaru WRX STI (which we have a soft spot for after our time on the Isle of Man) and more Aston Martin Vantages.
The technical integration was straightforward; we kitted out the Spirit of Daytona car with yellowcog's Pilot™ system, integrating it with the on-board MoTeC data logging and telemetry. The MoTeC software made it simple to bring up the driver vital signs at the pit wall. We then relayed the information to an additional laptop so that driver vital signs could be viewed by those not on the pit wall. Vital signs include heart rate, breathing rate, core temperature and g-forces.
Details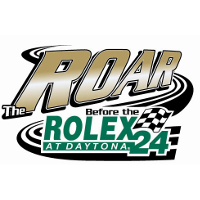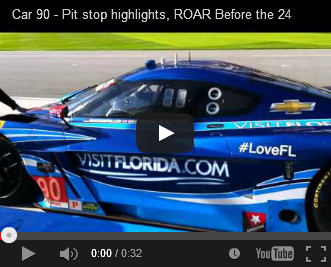 We're off to monitor drivers at the Roar Before the Rolex 24 at the Daytona International Speedway. The event is one huge three-day practice session for the upcoming season and especially the Rolex 24 at Daytona later this month. We will be there monitoring multiple drivers with the data being relayed live to the pit wall.
The Roar could easily be mistaken for a full race event – there are twelve hours of track action each day, for three days. It's not just the teams that are practicing – all the facilities for the fans are there too. It is great to see how fan-focused motorsport can be – The Roar features fan forums, tech talks, garage tours and entertainment. At only $15 for a day ticket it also offers a lot of beautiful cars for not a lot of money.
Details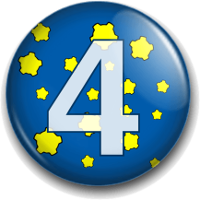 Yellowcog is 4 today! It has been quite a year!
We've spent our time in many different countries, working with many fantastic people. We've seen our racing driver monitoring used in some of the most famous events in the world and appeared on TV – twice! Our logo is now a registered trademark, we've become a Microchip Authorised Design Partner, our prototyping facilities have been expanded and we've forged new partnerships with some impressive companies. Yellowcog is a research and development focused company so we haven't stood still; we've been designing some great new technology too.
As we now go into our fifth year we're becoming stronger and stronger – we've always relied on our profits to fund our activities and momentum is really picking up. Thanks to those who have worked with us, bought from us, advised us and supported us. See you all again soon!
Details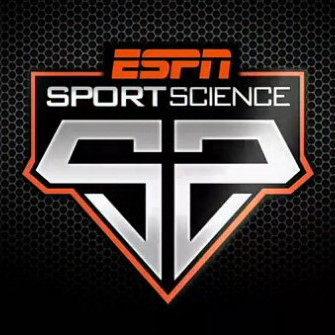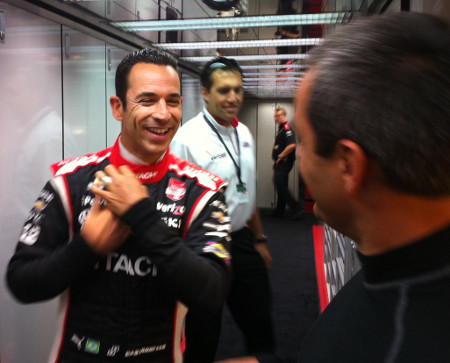 Yellowcog was at the Iowa Corn Indy 300 to manage the monitoring of driver vital signs and also do a few bits to camera for an upcoming ESPN Sport Science show. Sport Science is the three-time Emmy winning TV show produced by BASE Productions. It specialises in delving deep into sports to show the skill and physicality involved. We were there with Verizon, McgarryBowen, BASE Productions, ESPN, Sarah Fisher Hartman Racing and Team Penske.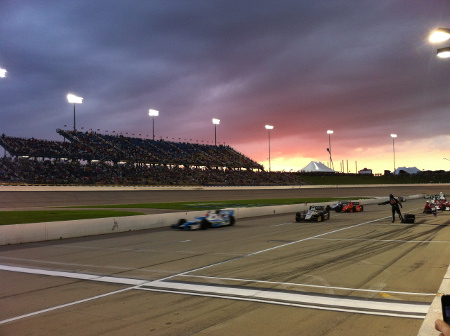 It was an interesting and very enjoyable five days. ESPN's Sport Science were shooting a video about what drivers undergo as they race around a track. IndyCar drivers Josef Newgarden (Car 67, SFHR) and Helio Castroneves (Car 3, Penske) fell under the spotlight, being monitored by yellowcog in multiple sessions. I won't steal any thunder from the show by revealing what we found out but it is fascinating stuff.
The programme is out August 17th – it is only a short piece so yellowcog may not appear on screen but of course the driver data is the interesting bit!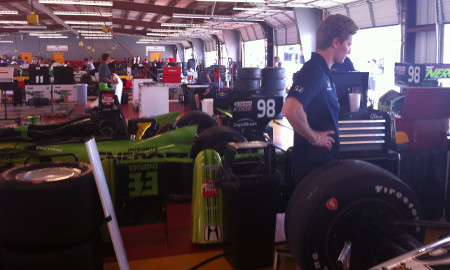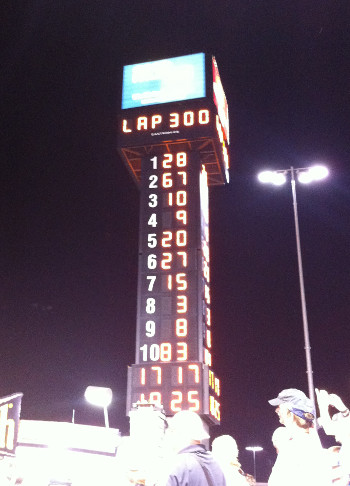 As to the race, the banked oval track is small compared to the likes of The Brickyard but the racing was as exciting as it gets. Rain caused delays but eventually the race was fully underway. There were a few crashes (Sato, Aleshin, Carpenter and Montoya), some awesome passes and a fantastic result for SFHR's Josef with a second-place finish (matching his IndyCar career best).
Details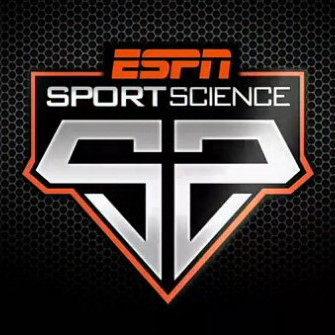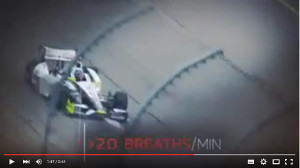 Sport Science has released "Sport Science: Youth vs. Experience". Yellowcog provided the real-time physiological data on the drivers. Heart rate, breathing rate, core temperature and g-forces were collected as well as more detailed information such as respiratory waveforms and ECG.
The show looks at the physiological differences between IndyCar drivers Josef Newgarden (Car 67, Sarah Fisher Hartman Racing) and Helio Castroneves (Car 3, Team Penske).
The video is only three minutes long but packs a lot of information in!
Details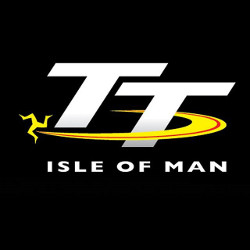 Yellowcog spent ten days on the Isle of Man as part of a world record attempt by Mark Higgins. Higgins was driving Subaru's brand new 2015 WRX STI attempting t
o beat the current record for a production car over the 37.8 mile TT course.
Our part of the action was to monitor the car but also Mark Higgins himself. We used our Pilot™ physiological monitoring system to wirelessly collect heart rate, breathing, temperature and g-force. This physiological information was combined with GPS and car data. Yellowcog were on active duty for each attempt, ensuring that all the equipment was primed and ready-to-go.
We took a huge number of photos and videos while we were at the event. Some of them appear in this article, others can be found on our other pages (YouTube, Facebook and Twitter). Subaru have produced a stunning video of the whole challenge and yellowcog's Marc Smith pops up to describe our part in it all:
North One TV were the resident broadcasters for the entire TT event. For ten days Yellowcog became part of a North One TV crew there specifically to film Higgins's progress with on-board, track-side, helicopter and slow motion cameras around the circuit. There were delays throughout the filming since the TT bikes can't go out on a wet track and when they can't go out the entire circuit is opened back up to normal traffic. This left the Subaru's runs having to fit between the existing racing since the TT is all about the bikes.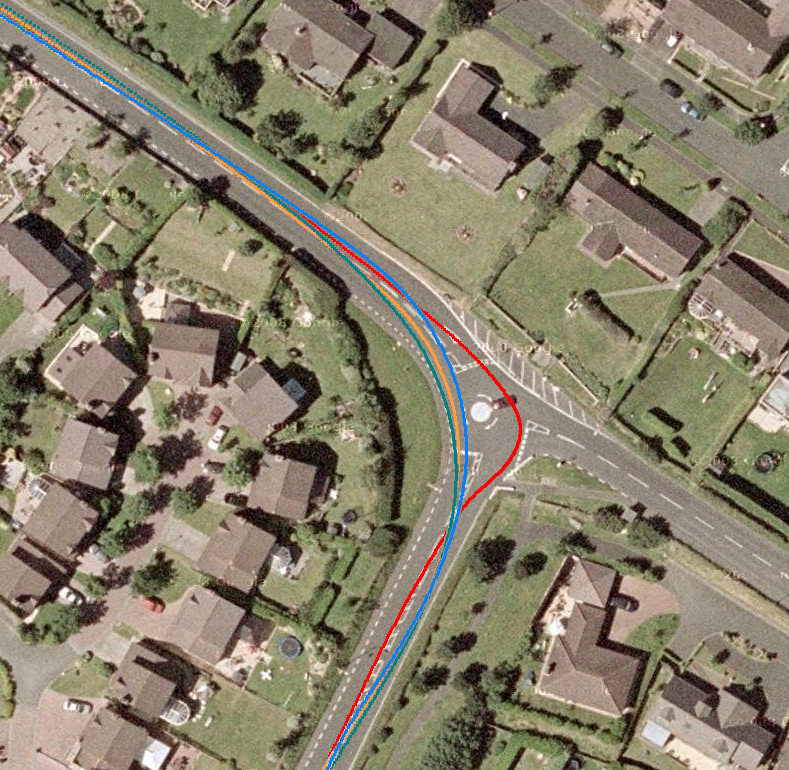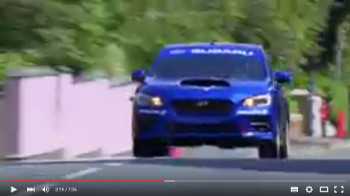 There were many interesting moments. The first run had to be aborted but Higgins broke the lap record in each of his next two runs setting a final time of 19 minutes and 15 seconds – and average speed around the circuit of 117.51mph. There was also another "moment", coming into Signpost, shown right, he didn't have enough traction to get the car under control and had to resort to a quick application of the handbrake. We captured the physiology at every part of the track and this was clearly seen, from inside and out, as a sharp intake of breath.
There is also a full unbroken driver point of view lap narrated by Mark Higgins: