Details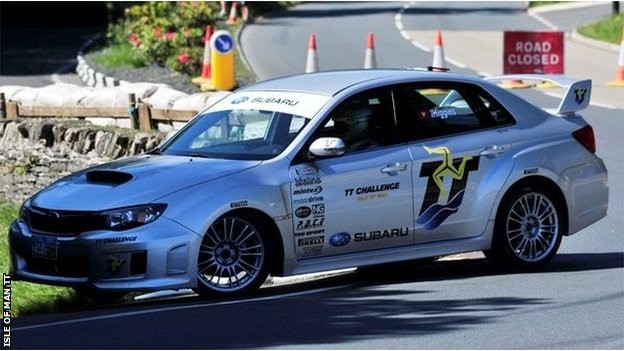 Yellowcog is ready for an exciting project on the Isle of Man: a world record attempt by three-time British rally champion Mark Higgins.
Higgins will be attempting to beat the current record for a production car over the 37.8 mile TT course which stands at 19 minutes and 37 seconds and was set by Higgins himself in 2011 in a Subaru WRX STI.
Higgins is set to return in Subaru's brand new 2015 WRX STI. The car is ready to ship to the Isle of Man and is a stock US spec machine albeit with modified suspension and all the vital safety features like roll cage and fire suppression systems.
Our part of the action will be to monitor the car but also Mark Higgins himself. We'll be using our Pilot™ physiological monitoring system to wirelessly collect heart rate, breathing, temperature and g-force and then seamlessly combine it with the car telemetry and GPS data.
Higgins will be making three attempts at a new record on Saturday 31st May, Monday 2nd June and Wednesday 4th June. The laps will happen under closed road conditions so only the weather can get in Higgins's way.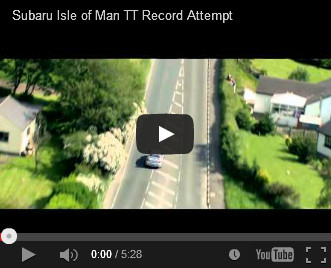 Here's a video of Higgins's record breaking lap from 2011. It includes a segment at the end on his famous "moment" at Brey Hill where he loses the car for a time before dragging it back under control.
Details


Yellowcog's Pilot™ driver monitoring system will be used this weekend in the Verizon IndyCar Series Honda Indy Grand Prix of Alabama, held at the Barber Motorsports Park.
Once again Sarah Fisher Hartman Racing driver Josef Newgarden will have his vital signs transmitted via the car's existing on-board telemetry system straight to the pit wall. The data will include heart rate, breathing rate, g-forces, temperature and more.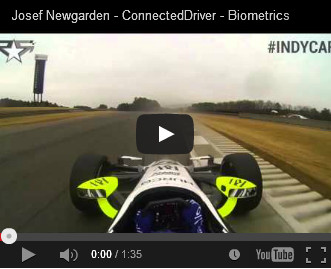 So far, Josef's vital signs have only been collected in test sessions but they have already proven a rich source of performance information. The work is being carried out in collaboration with Rising Star Racing on the ConnectedDriver programme. Rising Star Racing put together a great video of one of Josef's flying laps overlaid with vital signs information so you can see the immense workload a modern racing driver is subjected to.
We have had a lot of interest in driver monitoring over the last few months and will be rolling out to more teams very soon. If you are interested in the Yellowcog's Pilot™ system then contact us via the www.yellowcog.com website.
Details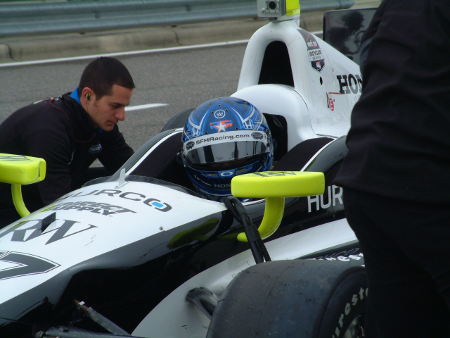 Yellowcog is back from the IndyCar series test days at the Barber Motorsports Park in Alabama, USA. We were there working with Rising Star Racing and Sarah Fisher Hartman Racing to fit their car with our Pilot™ physiological monitoring system. SFHR driver, Josef Newgarden, was kitted out with a chest-strap monitor which wirelessly transmitted his heart rate, breathing rate, g-forces, temperature and more, directly into the car's telemetry system so that it can be viewed live at the pit wall and also recorded for later analysis.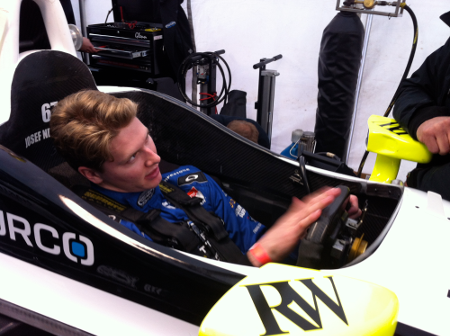 RSR's mission is to match corporate sponsors with talented young drivers and help them at every stage to achieve their full potential. Rising Star Racing are a great company for us to be working with; their attitude to racing mirrors our attitude to engineering. We all want to see young and old alike learning about, and getting involved with, our industries.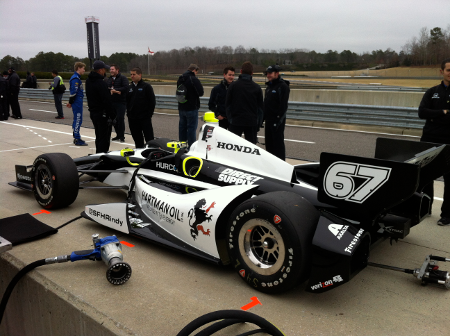 Sarah Fisher Hartman Racing made us feel very welcome and gave us the time we needed to make sure the Pilot™ technology was 100% ready to go for the days' outings. Fitting is actually very quick but the hectic nature of an event means that a bit more time is needed to make sure everything is perfect. The system is now ready to be used in this year's Indy 500.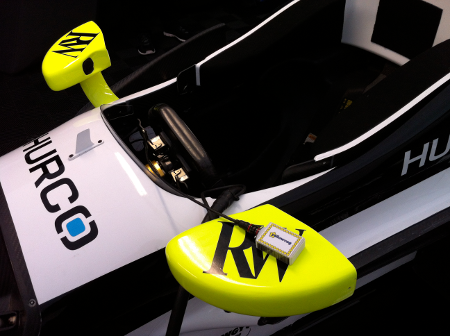 The results from our monitoring were fascinating. We captured a complete set of vital sign data from all of Josef Newgarden's outings. There were clear changes not only lap by lap but also corner by corner.
Information like this informs training, improves performance and gives a tactical advantage to the team.
Safety is of paramount importance in motorsport, in the now rare event of a serious injury, yellowcog's system provides medics with immediate access to the driver's vital signs enabling decisions to be made even before reaching the driver.
Details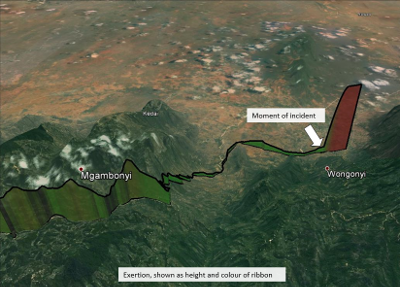 Rallye-info.com published an article last week (http://www.rallye-info.com/article.asp?stid=11343) about yellowcog's motorsport driver safety technology, named Pilot™, in the recent rally in Kenya. The article explains how the course medics were able to monitor drivers' vital signs remotely. The importance of having such physiological information was shown when Geoff Bell and Tim Challen rolled their Datsun 260Z in spectacular fashion!
They both escaped serious injury but the changes in the physiological data in the moments after the accident were dramatic, as can be seen from this Google Earth map. The map shows a combined 'exertion index' where the height and colour of the ribbon shows how extreme the vital signs were. This sort of information can be used to tailor the response of the medics, for example by prioritising the person most in need.
Details

Yellowcog is now off to the Barber Motorsports Park, Alabama, for the IndyCar testing. Thanks to all those who've helped with this project so far. There will be a full report in a few days!
Details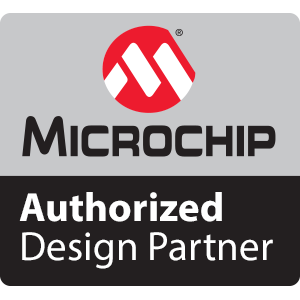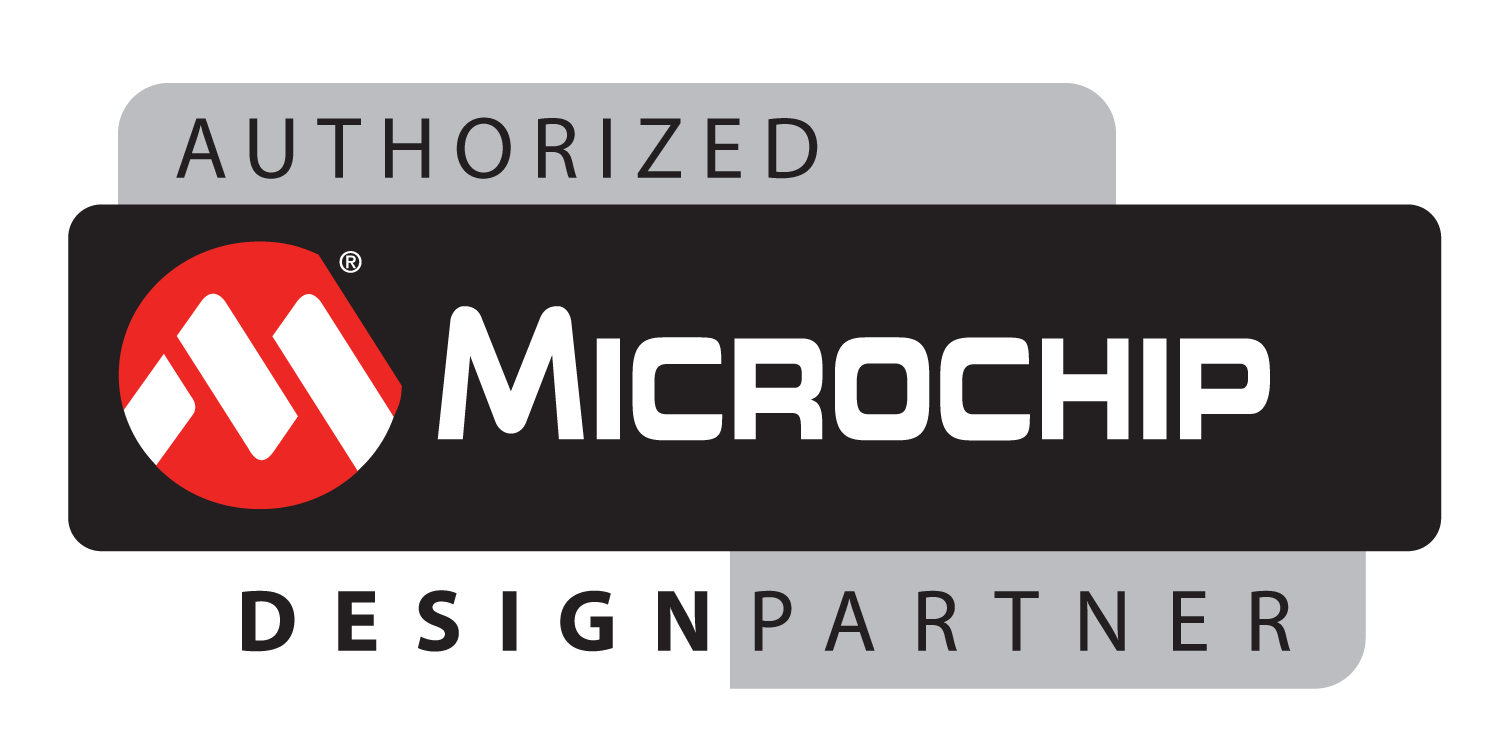 We are proud to announce that yellowcog has been named a Microchip Authorised Design Partner. Yellowcog has decades of experience in designing hardware and software for Microchip devices. Becoming a design partner means that our customers can be sure of our expertise.
We use microchip parts - from voltage regulators to processors - in many of our designs and products. Microchip's PIC24 and PIC32 range of processors allow us to use the same software libraries across all of our projects. This means in a few clicks we can retarget our software from frugal nanoWatt sensor modules to running power-hungry digital signal processing applications.
Yellowcog specializes in designing with Microchip products. Visit the Microchip Technology web site for more information by clicking here.